This document describes why and how a tech company can offer a career path to its engineering technical leaders, that is, different tracks for "deep ICs" versus "broad ICs".
To motivate this evolution, we identify two separate pressure points: from the business, to grow an increasingly skilled and mature technical leadership organization. Then also from engineers, to acknowledge a growing misalignment between their effective leadership responsibilities and their nominal responsibilities on the IC career track.
To release this pressure, this document identifies technical leadership as its own distinct organizational role. It has its own gradient of skills, responsibilities and organizational impact, starting as a partial overlap with the individual contributor (IC) role at the senior level and forking into its own career progression beyond that point.
Considerations about employee compensation are left out of scope here and deferred to a separate discussion.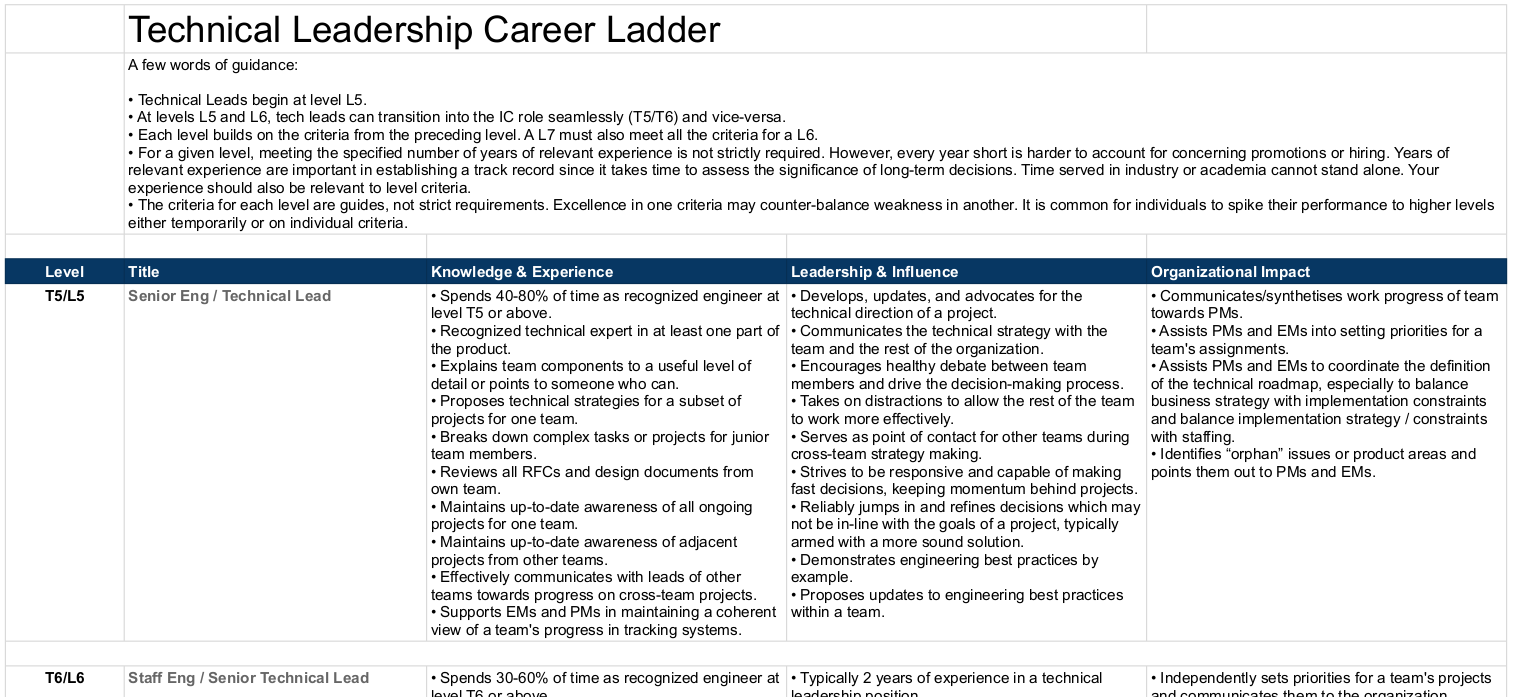 ---
So what do you think? Did I miss something? Is any part unclear? Leave your comments below.
---